Case Studies — ArmStreet
ArmStreet LLC is design and manufacturing niche market company.
Dotcompilots designed and implemented all necessary components for success of their online business including web sites with tailor-made store engine, online branding components, facebook and twitter pages, e-mail marketing strategy and software, AdWords and search engine optimization strategy and campaigns.
ArmStreet LLC, WI, USA.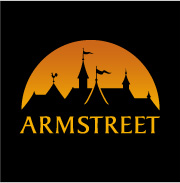 Project Brief: ArmStreet
Type: E-commerce website
URL: armstreet.com
Industry: E-commerce
Solution:
Full scale web store business solution. Web store design and tailor-made CMS, online branding and logo, social media marketing, search engine optimization, cost-per-click advertisement.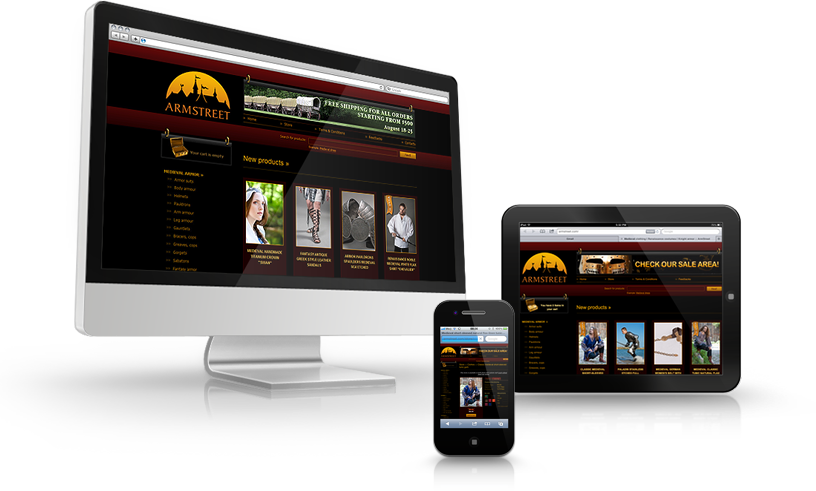 Logo & Branding
Original logo and online marketing components designs has been designed taking into account specific niche market company works on, uniqueness of products and expanding activities of the company.
Concepts & Planning:
Web site is main way to communicate and stay it touch with customers for online company. In accordance to company strategy it's business has been moved from eBay to own web site with advanced features company needed including original order form to standardize custom-made products ordering process, sophisticated cross-linking and related items engine, original cart, banner system and expandable site navigation tools.
User Interface Features:
Custom design, custom PayPal cart with combined shipping calculator, adjustable site navigation, original custom products oriented ordering form, materials and measurements management, sophisticated related items promotions, comments, subscriptions and banners management system.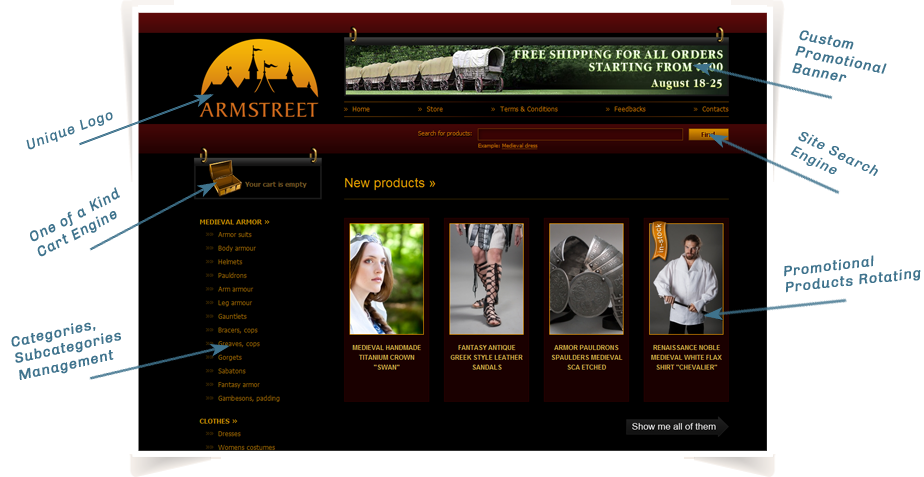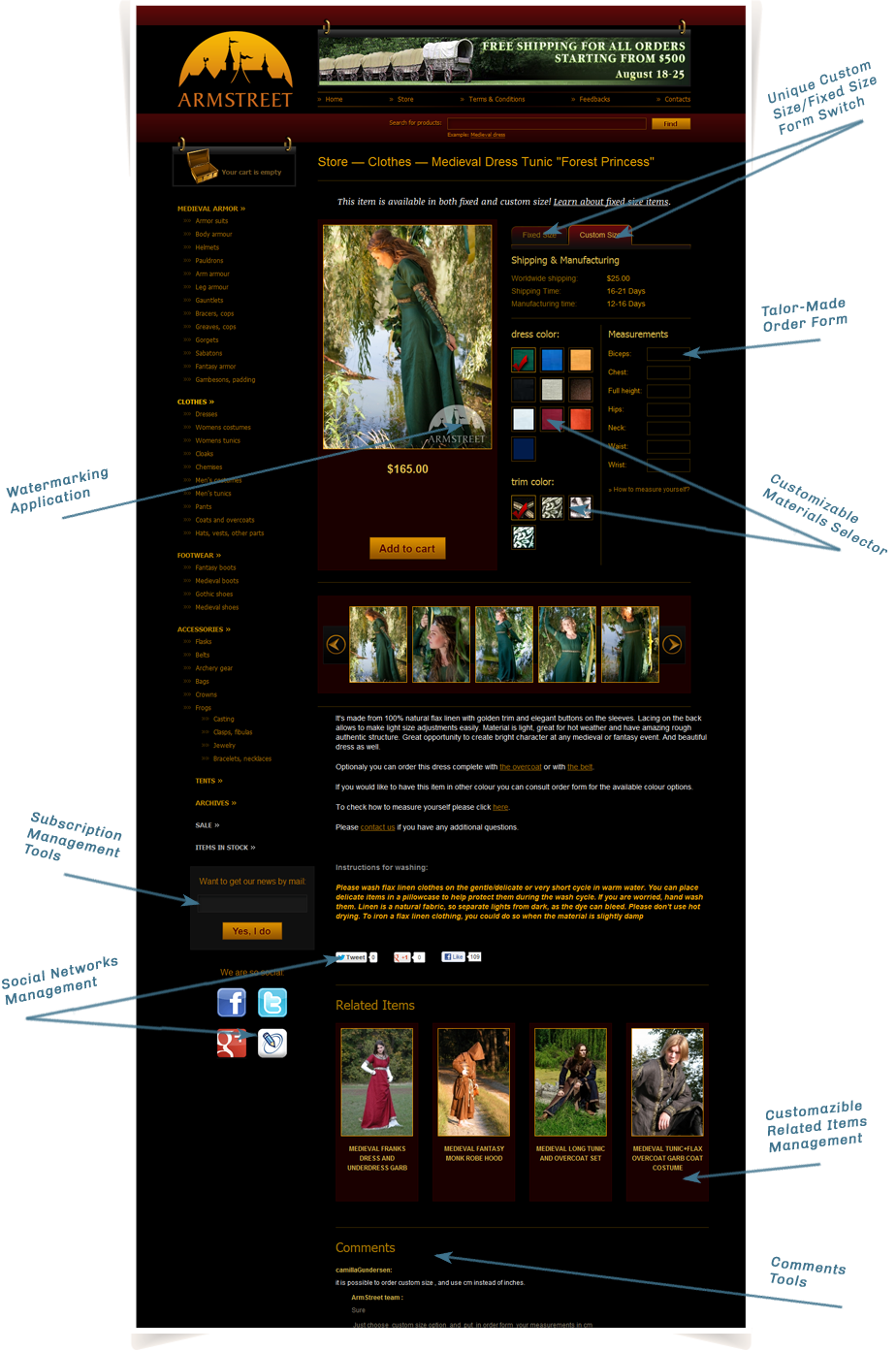 Internet Marketing Services:
All-in-one sophisticated marketing strategy has been developed and implemented. Adwords campaigns with graphic ads has been used for initial sales grows with step-by-step replacement by search engine optimization traffic, social media marketing and Internet marketing solution. As result online sales grows up to 5 times during 3 years of collaboration.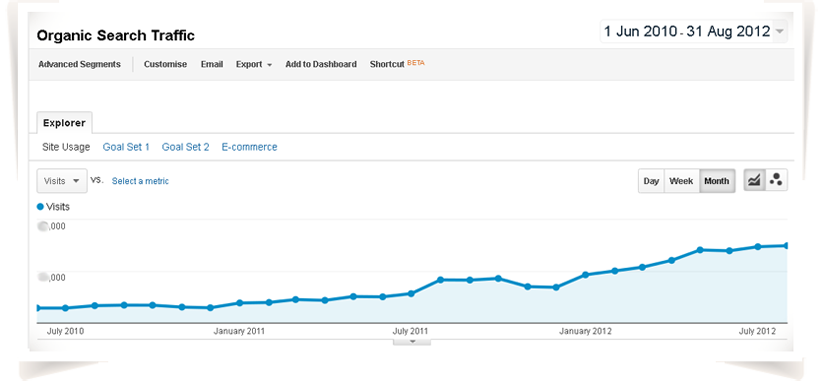 Project Summary:
Armstreet web store development and internet marketing strategy implementation brightly shows how dotcompilots can improve your online business from basic level to one of the best or even industry leading company by integration of all e-commerce solutions into one perfectly working package.
Our goal is creating lasting relations with limited number of customers to improve their business and became part of their success.