About Us
DotComPilots located in Ukraine, it works in collaboration with Armstreet llc, USA to serve our customers in USA. It's a small but creative team focused on research and implementation of most modern internet marketing technologies into life.
"Not services, but solutions."
"Not services, but solutions" is what we provide. We have very strong skills in all segments of internet marketing, including search engine optimization, social media marketing, cost-per-click advertisement, usability and code optimization techniques. But as a subdivision of bigger company and co-owner of several niche businesses we know that successful promotion should be based on tough integrity of all components including perfect product, perfect content, beautiful and useful site and smart promotion strategy.
Unlike many other companies, we don't try to get as much contracts as possible and sell as much different services as we can. In contrast, we concentrate on limited number of project at same time, taking time to deeply analyze market and company business advantages and designing full-range long-lasting strategy for your business.
We experiment with different strategies all the time so our customers got privileges of using results of our test and researches.
We proud to be not biggest but one of the most innovative companies in fluent world of internet.
We don't believe in traffic itself, in email databases itself and number of likes itself.
We think that only custom-tailored, multichanneling and well-focused promotion works as rocket engine for your business.
Our partnership with most of our customers lasts years as we always know what can be improved and how you may reach even better results.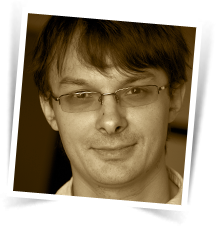 Michael Skorobogatov
He is a founder and visionary leader of a company, with strong skills in all segments of digital advertisement and focused on sophisticated strategies and social networks marketing.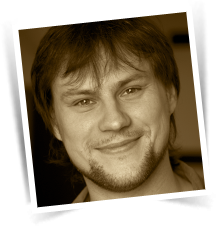 Alex Geraschenko
He is a guru of organic traffic and automated methods who switched to SEO from classic web-development. His analytic skills and multilingual background makes him unique expert for European market oriented projects and cross-language strategies.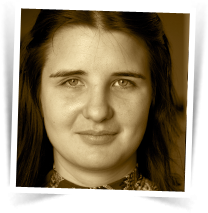 Darina Levina
An artist by nature and education, Darina is a web design professional with extensive experience in the web industry. Combining the skill-sets of a UI expert, rampant typophile and a UX aficionado, she designs fantastic web sites with interfaces that take the user on an exciting trip where all of the travelling options are perfectly clear and at your fingertips to be used.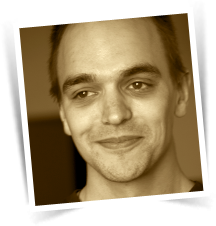 Evgeniy Sadko
He is an experienced specialist in logos, pictograms, infographics, typefaces, and any kinds of design, where attention to detail is needed. He also successfully tackles large-scale problems, such as product design, user stories, original packaging design etc. He is especially passionate about unconventional projects.